3 Piece Printed Lawn Suits (3 Pc) Collection 2021
SAMAJPK
(3 Pc) 3 Piece Summer Lawn Printed Suits Collection 2021 Mid-Summer Collection
Samajpk is the leading and innovative fashion retailer in Pakistan and only deals in 100% original branded suits. at Samajpk, we have a unique variety of (3pcs) 3 piece printed lawn suits summer collection. Samajpk has a collection such as JUBILANT- Viscose Broshia, VALERIA, MEHER POSH, KHADDAR By Rana Arts, CRYSTAL by Rana Arts, KALYAN EMBROIDERED DESIGNER VOL 3, SALITEX INAYA, SALITEX- MIX, Malkah By ZS TEXTILES etc. Get the latest updates of the fashion industry and news regarding our new articles by following our social media profiles. We are active on Facebook & Instagram, anyone can place an order on these social media platforms or visit our website to place order.
Our dedicated team of professionals are ever-present to update you about all your queries regarding the latest trends. So get started and update your wardrobe by getting the stylish and trendy 3 piece lawn suits for summer and mid-summer from our online store.
3 Piece Printed Lawn Suits Collection
SamajPk is a hub for your summer lawn collection. Samajpk has a vast variety of summer lawn suits for the fashion lovers. Particularly the summer lawn suit collection and mid-summer lawn suits collection, every brand introduces at least 3-4 high profile collections every year including this year 2021 so the choices for you are infinite and the price range starts from extremely low which satisfies the needs and craving for all of us. So amp up your style by getting the latest trends in the fashion industry exclusively at SamajPK.
Buy the latest summer lawn suits from world-class designer brands at SamajPK. We offer 3 piece lawn suits collection range from the leading fashion brands, you can getting alluring colours and delicate craftsmanship in the summer lawn ranges that we offer. Make sure to get them nice and early to flaunt your style the entire summer.
KALYAN EMBROIDERED DESIGNER VOL 3
Explore our all-new collection of embroidered designer lawn dresses, made with love by Samaj. In the event that you are a lady who adores style and needs to think about the details of the design and does searching for the embroidery suits latest designs in Pakistan. In this case, try us, which is an online-based clothing store and an ideal spot for you. The place where you can get refreshed about the most stylish trend, styles, and patterns.
In the present period, everybody needs to spare their time and particularly busy/working ladies who need more an ideal opportunity to visit shopping centres and apparel stores to do shopping consequently, you can explore all collection of embroidery designer suits (unstitched/stitched), embroidery Kurti, printed dresses, formal wear in an amazing price ranges.
Malkah By ZS TEXTILES
CRYSTAL by Rana Arts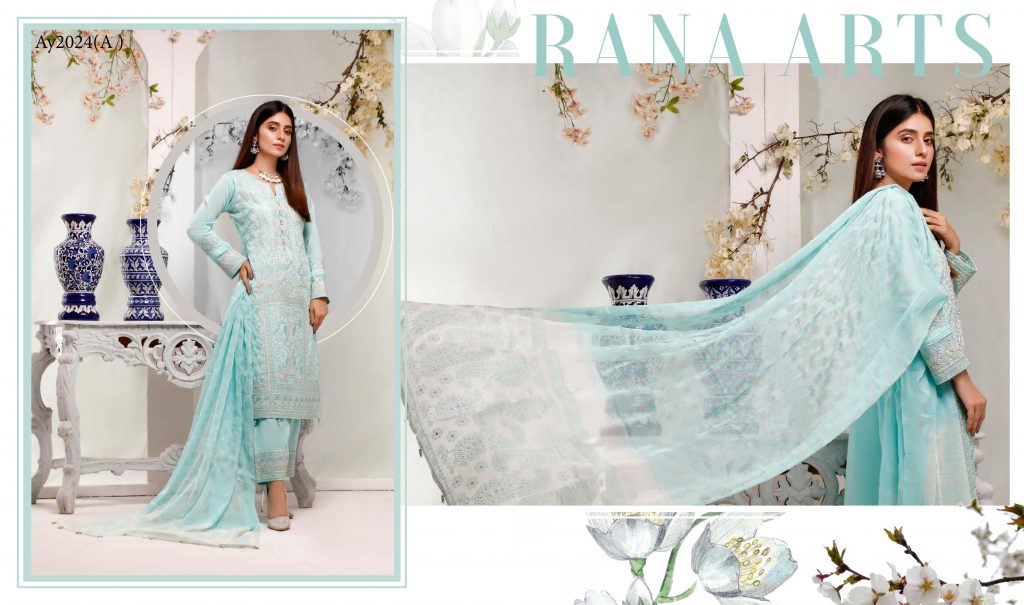 SALITEX- MIX
SALITEX INAYA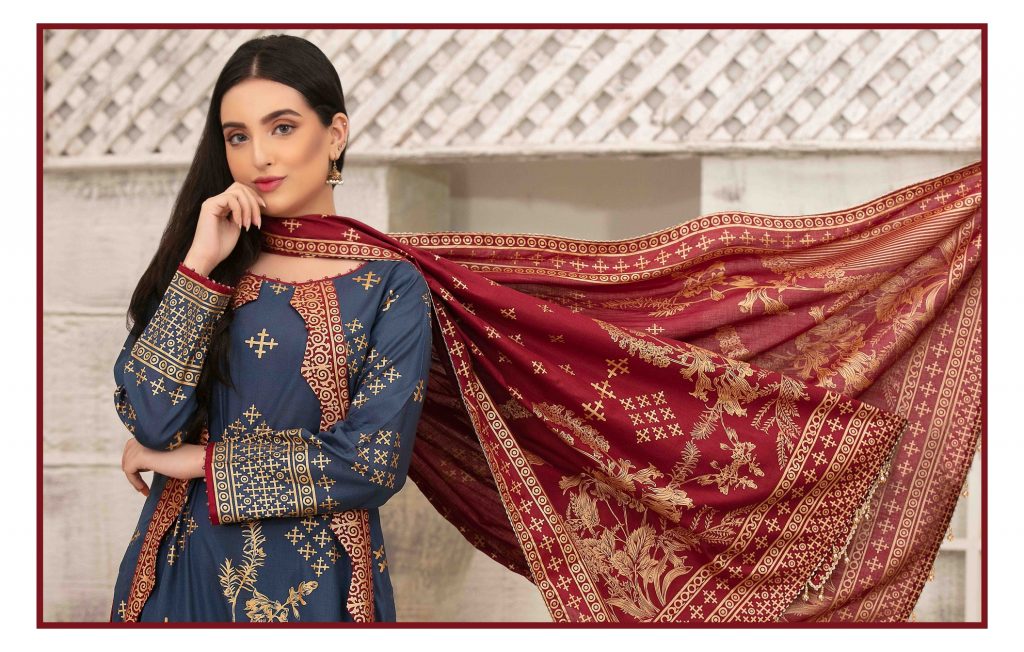 MEHER POSH
Embroidered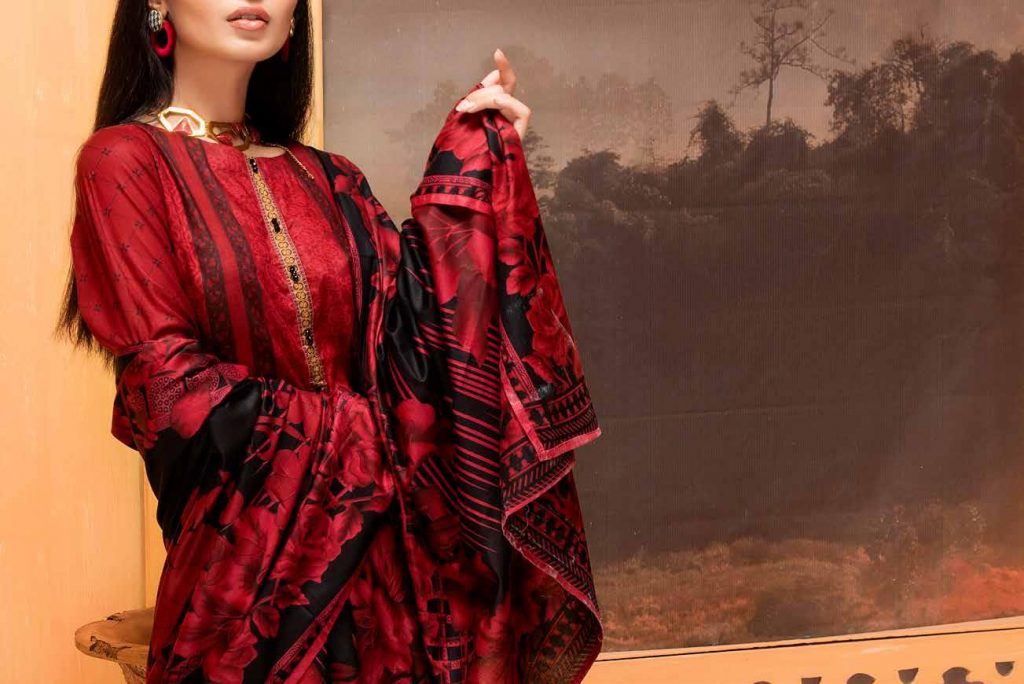 Offering Traditional and comfortable Summer lawn wear Collection 2021
Want something cool, comfortable and traditional at the same time? Don't look any further and visit SAMAJPK. We stock 3 piece lawn ranges and you can get stitched suits from us at very reasonable prices. The brands that we carry are starting from as low as 1200 rupees with absolutely astounding prints! So not only is the fabric comfortable the brands that we carry are pocket friendly as well.
Summer Lawn Collection 2021 – Lawn Dresses Online Shopping in Pakistan
Looking for designer lawn dress printed designs suits?, Look no further, SAMAJPK has the best lawn suits collection for this summer season. From 1 piece lawn shirt to fully embroidered lawn dresses with chiffon dupattas at the best price. SAMAJPK is a designer brand whose quality fabrics and styles are recognized all over Pakistan. Explore our range of summer lawn 2021 & shop 3 piece suits as low as Rs 1,200. Order Now to Get Ladies Lawn Suits Delivered At Home or Across the Country in 3 Days with Free Fast Shipping.
3 Piece Printed Lawn Suits | The Best Services For Customers
Here at Samajpk not only you get the 3 piece best-printed design suits, but you will also get the best services as well. At Samajpk, we offer premium services for all our customers and our dedicated online staff is there to guide you at every step of the process.
Facing difficulty in placing an order for your favourite 3 piece lawn suit? No problem we are there to help you. Want to pay online or at COD? Both the options are available at Samajpk. We are bringing new innovations every day to satisfy our customer needs.
We offer after-sales service as well, so if you have any query or complaint we are here to help you. So start your summer shopping spree by buying the latest collection of lawn suits with the most professional support staff there to help you at every stage of the entire process.
Take a look at the unstitched/stitched designer collection lawn for females. Lawn fabrics, which can be worn mostly in the summer season, due to the fact that weather endures most of the time here. Because of this, the need is to wear that kind of fabric which is comfortable to wear and right according to weather needs. Our store has many kinds of latest kurta designs for girls, new designer lawn collection 2019 Jubilant, Valeria, Khaddr, Crystal by Rana arts, Kalyan embroider designer, Salitax Inaya & Mix, Malkah by Zs textiles and many more. Instead of the trending craze in the fashion industry in women, they lean to explore, shop different kinds of clothing stuffs whether there is an on-going sale on the latest, summer lawn collections right according to their fashion needs.
In the occurrence that you are searching for the best-Banarsi lawn suits/Pakistani lawn dresses, at that point, this is the appropriate spot for you. We never bargain on the nature of our items and the costs are a flat out take too. A lovely outfit made of Banarsi silk matched with a Banarasi dupatta will give you the ideal outfit for any event. Our affordable, wide collection of new lawn designs will give you innumerable alternatives to make the most effortless and enchanting outfit that will knock some people's socks off wherever you go. So what are you sitting tight for? Select staggering Pakistani lawn suits from our tremendous selection now and let us deal with the rest. We will ensure that you get precisely what you need directly at your doorstep.
Another well-known kind of suit is Printed lawn suits. Diverse kind of printing is done on the textures of dresses like cotton, crepe, and chiffon. These textures are truly acceptable for day-to-day use. These printed Kurti designs are extremely lovely and comfortable to wear. It's not important to print both the shalwar and the kameez. Most of the time, the kameez is printed, and the salwar is conversely shading.
The collection of kameez shalwar with the amazing design prints are accessible in sets. The sets comprise of kameez, salwar, and dupatta. Explore all-new collections of Kurti/suit designs for women. Maysuri, Pakeeza, Khaddar, Meher posh, Valeria & many more designer collections are on the way.
3 Piece Printed Lawn Suits
The summer duration in Pakistan is the longest duration of the year and ladies love to wear lawn dresses with cool and smooth colours. If you are looking for beautiful yet affordable lawn dresses so you are in the right place.
Even after slightly cool weather, some ladies prefer to wear light lawn dresses. That means lawn dresses are not just a summer collection it can be anyone's whole year collection. We have multiple ranges of lawn dresses, latest lawn collection, lawn collection 2021, lawn 3 piece suits, and lawn suits with chiffon dupatta.
All these dresses are available here SamajPk. Even these dresses are available at wholesale rates no other hidden rates would be charges on any of your shopping. Have a look at our wide range of lawn dresses select yourself best of them. Pakistan is rapidly adopting online shopping for them SamajPk can be the best option or experience because of its guaranteed fabric quality and wholesale rates. We have all the latest summer lawn designs are available just order your stuff and we will deliver it to your doorstep. Samajpk delivers almost every major city of Pakistan.
Buy latest Lawn Collection 2021 Online – We at Samajpk have skillfully developed our understanding of textile and fashion sense to specifically develop all our Designer Lawn Suits 2021 and other dedicated Online Lawn collections.
You'll be surprised to find that amidst the hundreds of varieties of new Lawn Collection 2021, Ladies Wear Lawn collections, Online 2021 Party Wear and Online casual wear collections you find here at Samajpk. Each colour palette will complement designs and that combination will bond that dress to the entire variety in a way that makes sense to your eyes and brain making your shopping experience at SamajPK completely distinguished one. Explore our vast textile havens and get familiar with a curated Designer summer and winter selection that at the end of the day, simply comes across as logical.
3 Piece Printed Lawn Suits | SamajPK
We at Samaj Pk have given an online place where females can fulfil their wishes to purchase and wear the most recent lady's dresses collection at affordable prices. Explore and buy online clothes from our latest, affordable variety of fashion lines including printed lawn suits, Banarsi lawn suits and a wide range of formal dresses for women, relevant for almost every event.
Update your wardrobe with trending online ethnic wear buy buying embroidery designer suits, girls shalwar kameez, Kurtis for women and much more. You can also pre-order your details for a custom-made designer or formal dresses for women, right according to the new lawn designing course. Satisfy your longing for wedding seasons with our ladies marriage dresses and desi wedding dresses like Lehenga, Gharara, Shararas on pre-order request as well.
Our easygoing wear also incorporates ladies tops, shalwar kameez, printed and weaved tops and more to come. Shop around our huge assortment of marked ladies unstitched / stitched lawn collections, party dresses which are made with love, right according to your requirements. We care about your implicit needs and offer these astonishing assortments at moderate costs.
Stay tuned with us for more upcoming clothing collections.